The Children's Ministry team at LUMC seeks to nurture kids and support families by sharing the love of Christ through fun, education and, genuine fellowship.
Children's Ministry volunteers are ALWAYS needed! Let's find a place where you can use your God-given talents to invest in the lives of children. You don't have to be an expert. You just need to be passionate about God and children.
Director of Children's Ministry: Tanisha Neely tanisha.neely@gmail.com
Ministries for LUMC Kids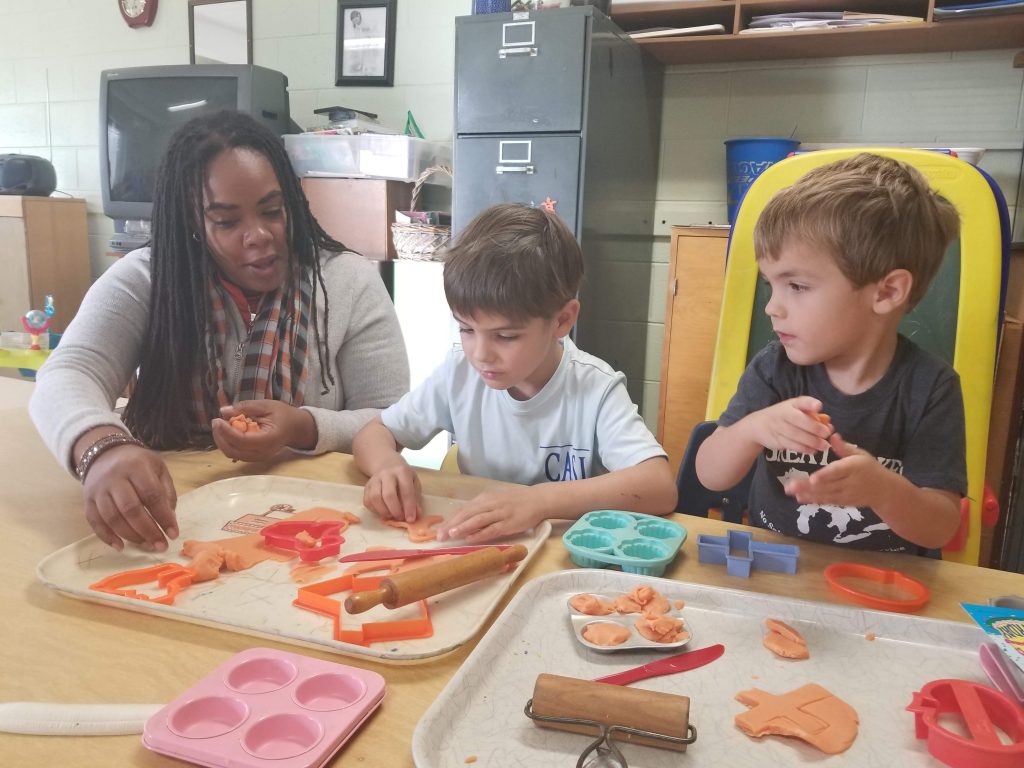 Sunday Morning Childcare
Available for children ages 6 months – Kindergarten on Sundays during Spiritual Growth classes and Worship Services in Room 101.
Childcare may also be available for special events.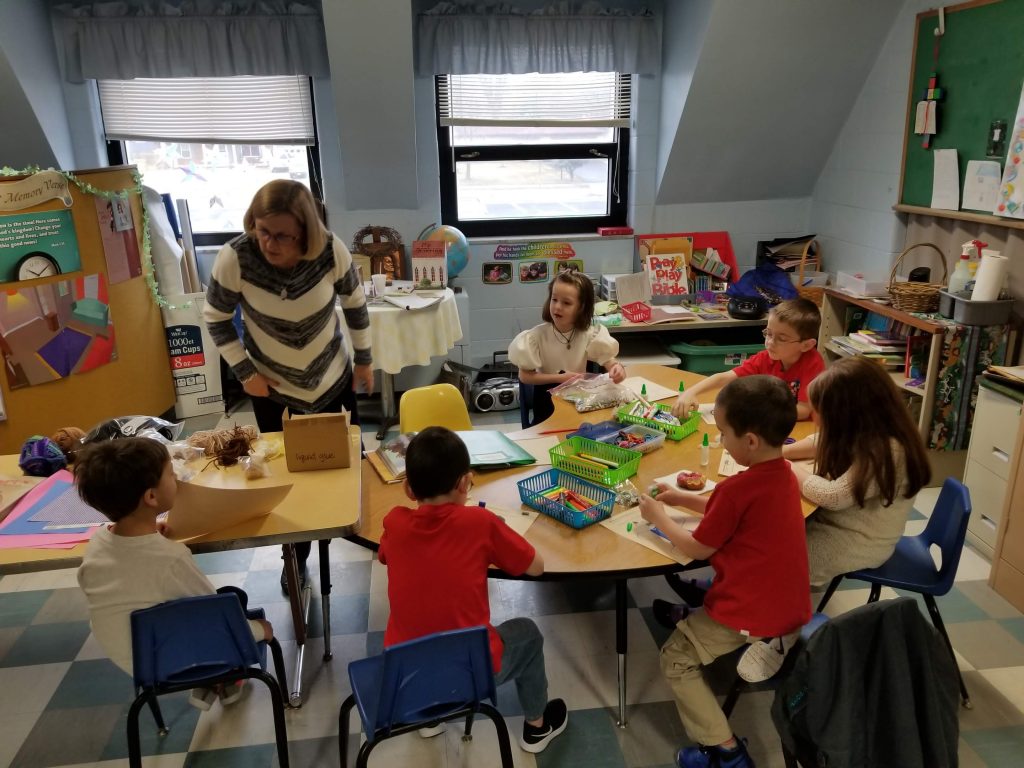 Deep Blue Kids Club
Deep Blue Kids' Rotation Stations use stories, art, science, games, cooking and mission projects to help kids understand what it means to be a disciple of Jesus Christ today!
K-2nd grade meets upstairs in room 211 and 3rd-5th grade meets in room 213 on Sunday mornings during Spiritual Growth classes.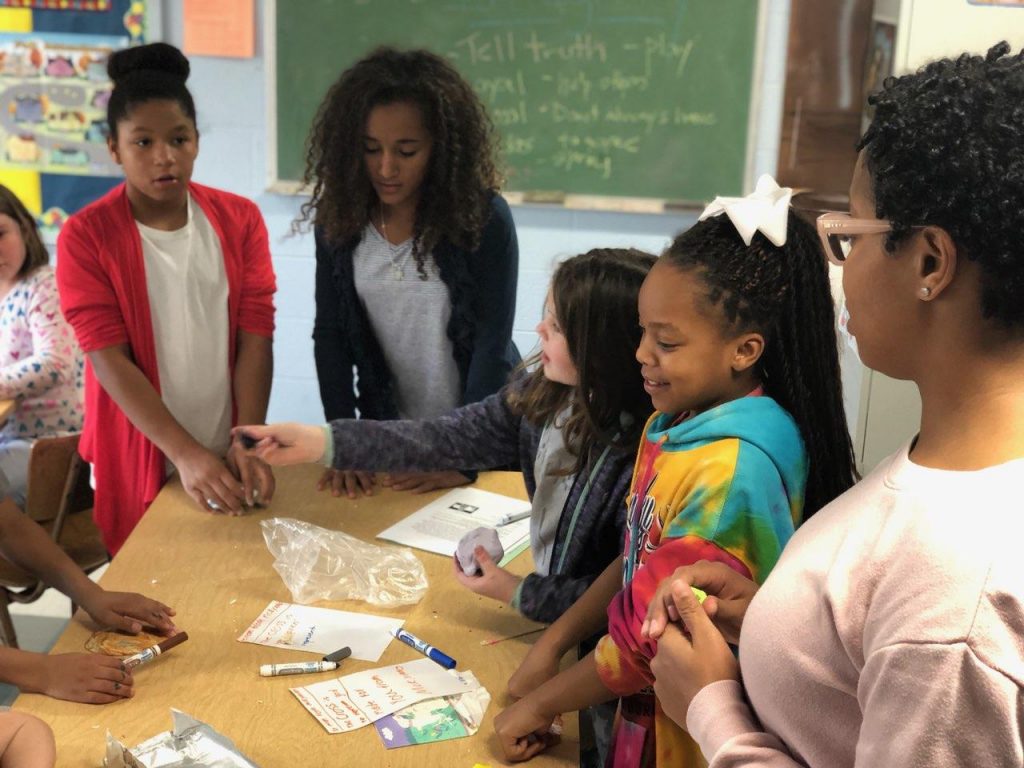 ELFS
Elementary Fellowship (ELFs) collaborates with children to develop their God-given strengths and abilities while providing space for them to learn and grow in their understanding of God, themselves and the world. Meets on the 2nd and 4th Sunday at 1:00 p.m. following the 11:30 a.m. Gospel Praise & Worship Service.
ELFs Coordinator: Brettany Ervin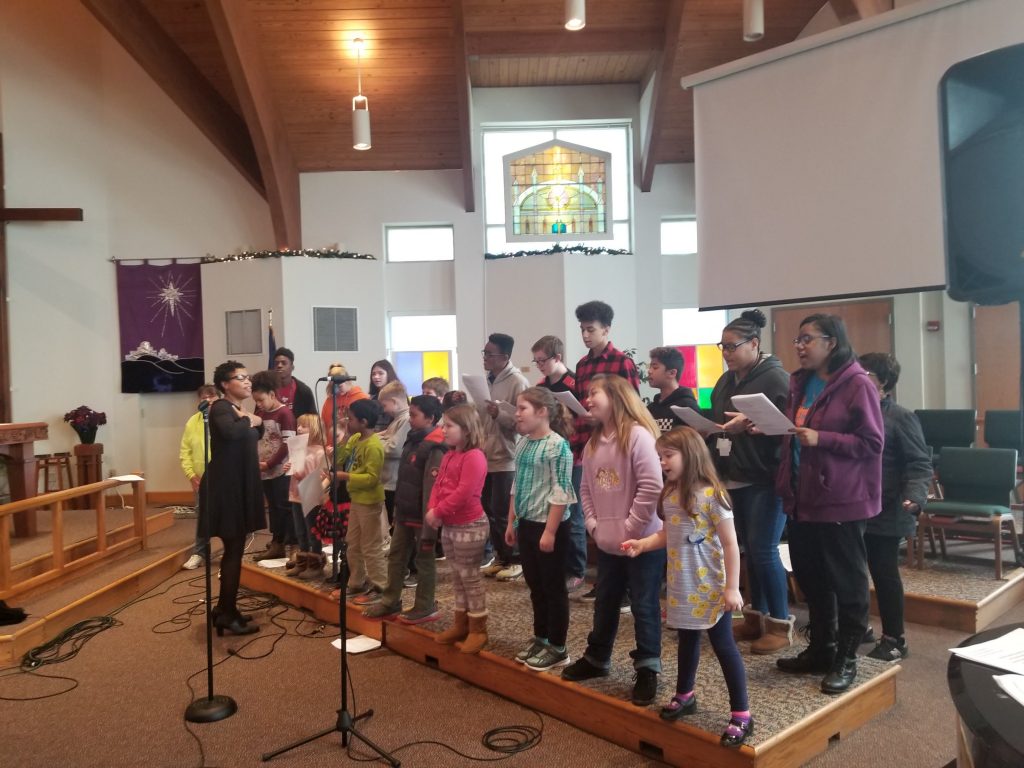 Joyful Noise Choir
The Joyful Noise Choir is for school-aged children and youth Kindergarten – 12th grade. Rehearsals are held in the Sanctuary on the 2nd and 4th Sunday at 1:00 p.m. following the 11:30 a.m. Gospel Praise & Worship Service.
2019/2020 Performance Dates
| December 15th (Christmas Jubilee) | January 20th (MLK Celebration)| | April 5th (Palm Sunday) | May 10th (Mother's Day) | June 21st (Father's Day)
Choir Director: Peaches McCain Assistant Choir Director: Brettany Ervin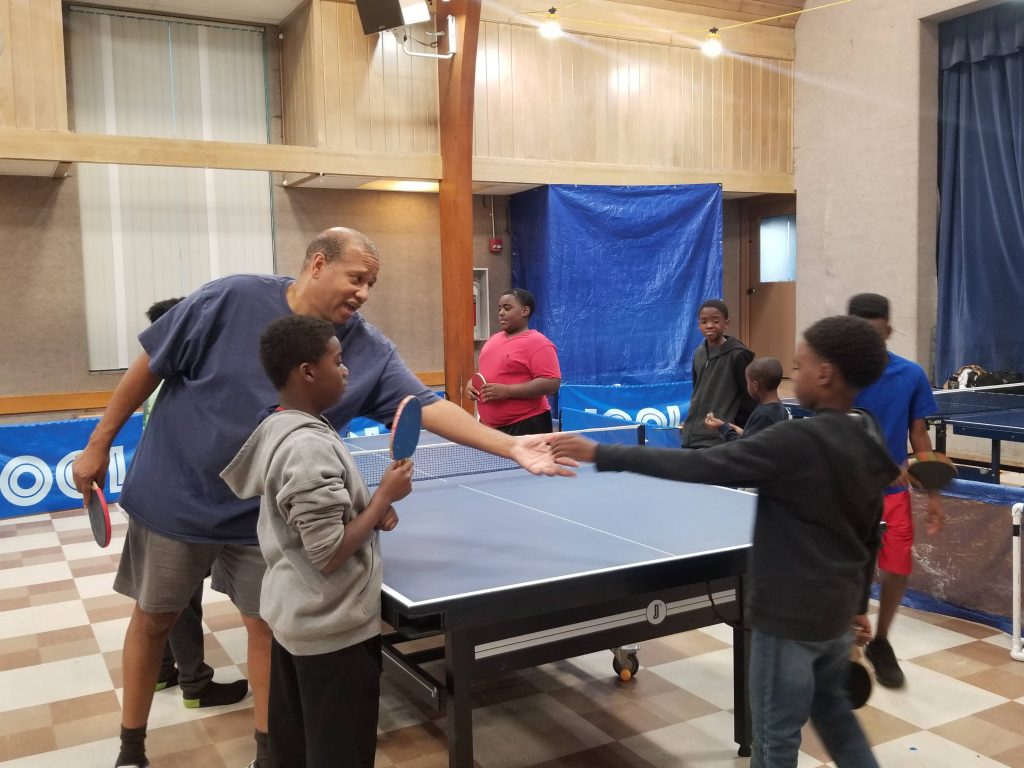 People who enjoy ping pong, community, competition, and character come together to play and have fun . All levels welcome, from serious competitor to beginners. Free Coaching available.
Wednesdays in the Fellowship Hall: Youth 6:00 pm to 6:45 p.m.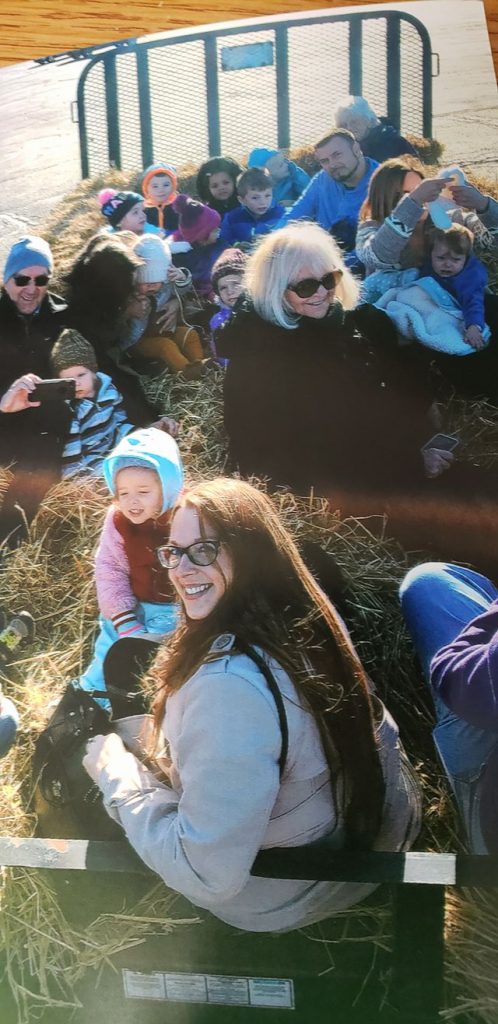 Offers quality Christian childcare and early childhood education for infants, toddlers, and preschoolers. We believe that children are a gift from God and we are dedicated to helping you care for them.
OPCCM Director: Genie Miller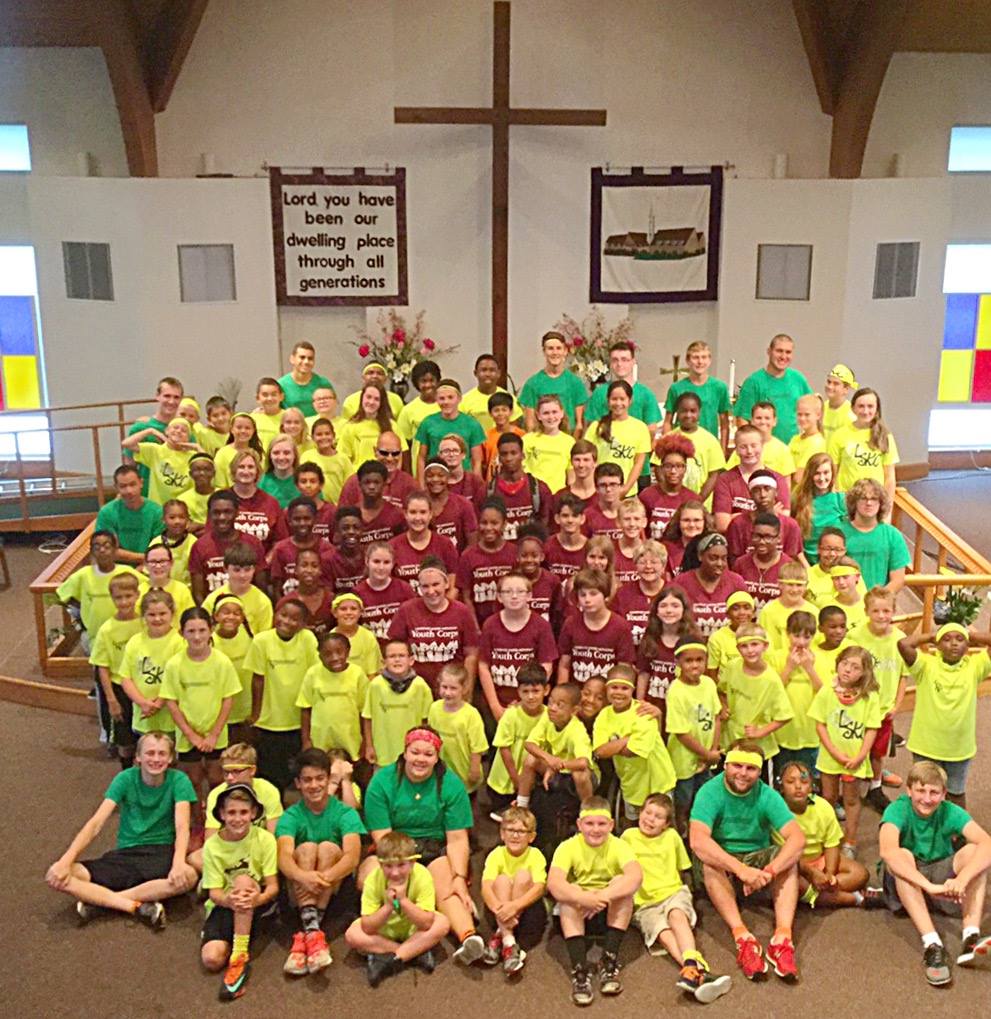 Lawrence Summer/Winter Kids Camp
LSKC accepts children that are going into 1st grade up to children going into 8th grade. Throughout the summer we go on 2-3 field trips a week, usually on Tuesday, Thursday, and Friday. On those days we go to different places such as bowling, museums, skating and more. Fridays are swim days, and we go to one of two aquatic centers in the city. Wednesdays are our movie days, and we stay at camp and watch a movie on the big screen and the kids may bring money to buy refreshments and snacks. Throughout the week we have 16 clubs for the campers to choose from. Additionally, we have 4 Wild Card Clubs, which are special clubs that are featured on select weeks for the campers to sign up for. If that wasn't enough, we even offer "SWAN rotations," which is an acronym for Science & Song, Writing & Work out, Art & Arithmetic, and Nature & Nurture. Other than that we play games, sports, have theme days, and overall have a fantastic summer and winter break.
LSKC Director: Chris Wynn lawrencesummerkidscamp@gmail.com
KABOOM! Sports Court
The Multi-Sports Court provides a safe structured and unstructured play space for children and youth in our community and serves over 100 kids per day in the summer months! The court can host games of basketball, futsal, volleyball, and pickleball.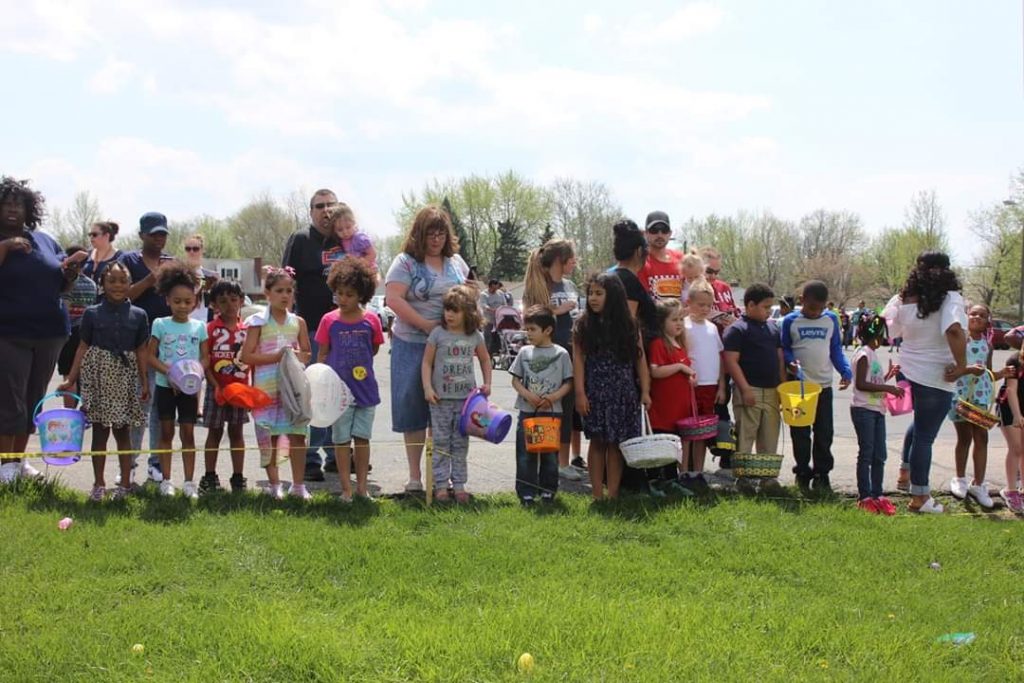 Community Easter Egg Hunt
Lawrence United Methodist Church welcomes kids ages 1 (walking) to 10 to grab their baskets or bags and join us for our annual Community Easter Egg Hunt. Eggs contain candy and coins for prizes. An area for children with special needs is available to provide a Quiet Egg Hunt for children on the Autism Spectrum or children with Sensory Processing issues, and a Balloon Egg Hunt for children with wheelchairs or mobility restrictions.
See you Saturday, April 11th 2020! Check-In begins at 1:30 pm | Egg Hunt begins PROMPTLY at 2 pm | Rain or Shine | DON'T BE LATE!!!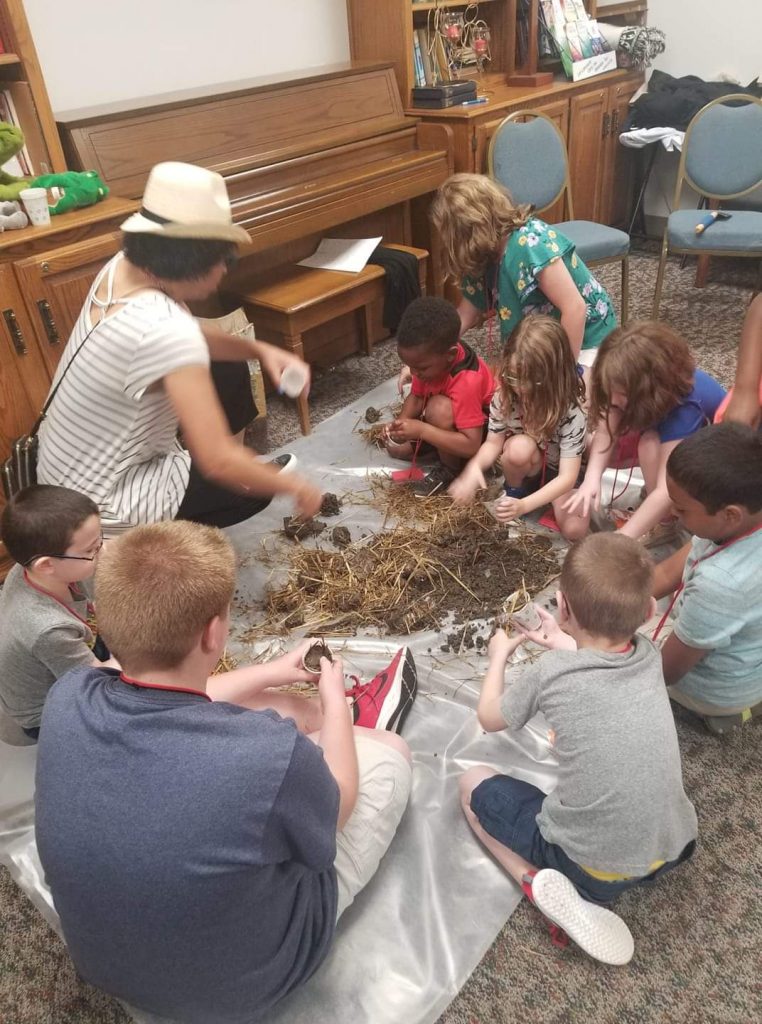 Vacation Bible School
LUMC happily offers a FREE week of Vacation Bible School for the children in our congregation neighbors and friends! VBS is open to children ages 2 through 6th grade.
Our evenings are full of fun-filled activities, songs, and friendships. On the last day (usually a Friday), we invite all our families and friends to join us in a celebration of our week together. Enjoy the children singing and dancing about their week, sharing pictures of their adventures and share a meal together.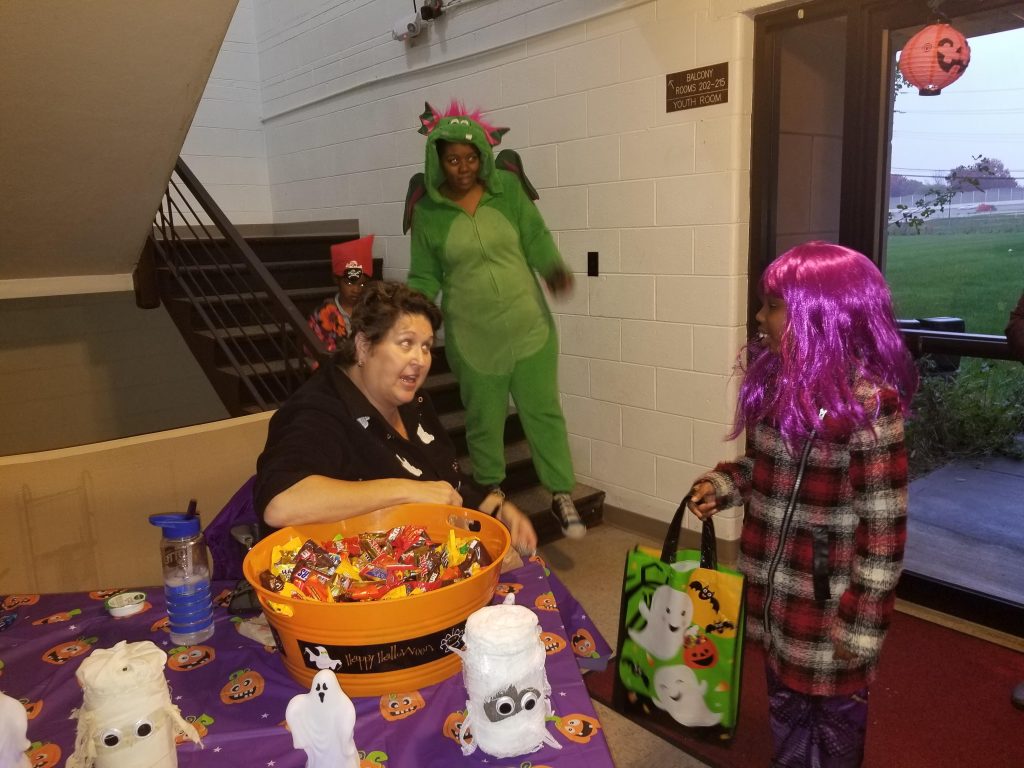 No Tricks, Just Treats
Every year we invite families from our congregation and the community to join us for our spooktacular "No Tricks Just Treats". Enjoy FREE Candy, Popcorn, Hot Dogs, Drinks, Games, and Prizes. Take a walk through our "Spooky Room" if you dare. There is also a bake sale where you can buy more delicious treats to take home. It's a great evening of FUN for EVERYONE!
See you Saturday, October 31st 2020! 6-8pm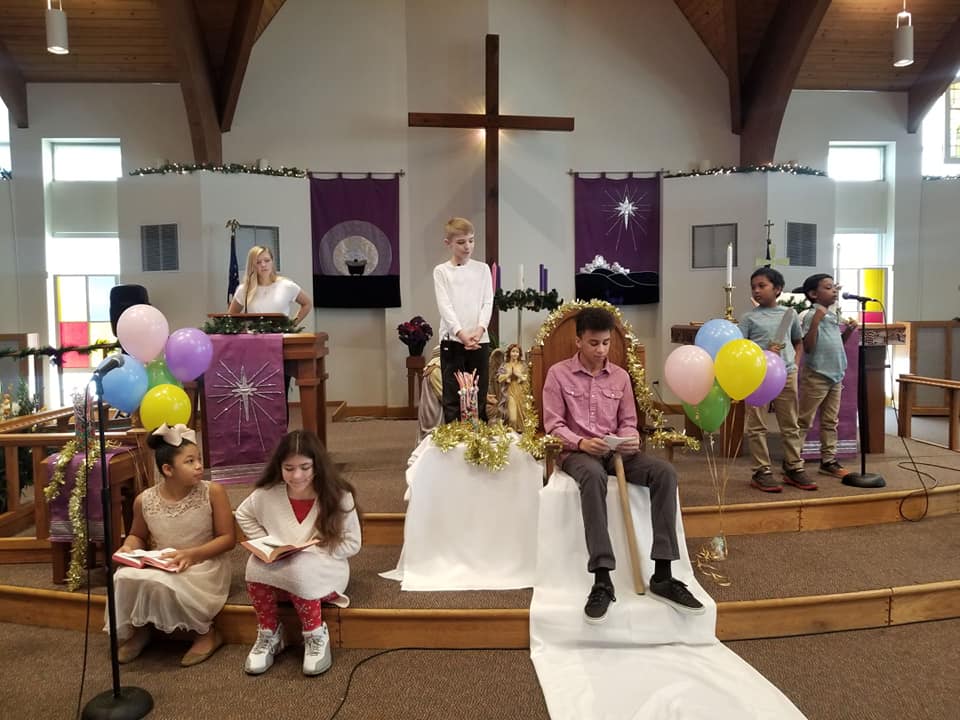 Christmas Jubilee
Children and youth are invited to share their God-given talents including performing, singing and dancing in our annual Christmas Jubilee. The Jubilee is followed by our church-wide Christmas Party and Pitch-In. Everyone is invited to bring a covered dish, meat or dessert to share. The Children's Ministry Team provides table service and drinks. Sometimes a special visitor in a red suit shows up!
Sunday, December 15th, 2019 during the Combined Worship Service at 10:30 a.m.