The people of Lawrence United methodist church warmly welcome you to visit with us. If you are a resident of the area and looking for a community of faith, we hope you will consider becoming a part of our congregation.
Meet our staff and listen to the latest sermons by Pastor Joe Johnson!
Let us know YOUR needs and thoughts on reopening.
As we continue to study, pray, and plan for a safe return to in-building worship at some time, we want to know your needs and thoughts. Please take a moment to complete this brief survey: https://www.surveymonkey.com/r/W8QL85J
Windshield Worship Sunday Service
"Windshield Worship" Sunday Service takes place at 10:30 a.m. in the LUMC parking lot in our cars. Upon arriving at the church please follow the directions of the Parking Lot Ushers for parking your vehicle. This service will happen rain or shine! Once you are parked, tune into 103.9 FM on your car radio and you will be ready for worship. There will be an opportunity to give your offering and to call in your prayer requests. If you can't make it to the Windshield Worship you can still join us for online worship 10:25 am.
Join us ONLINE!
The Coronavirus pandemic has impacted nearly every aspect of daily life for people across the globe. Phrases like "social distancing" have become commonplace and the CDC (along with our Governor) has recommended large gatherings not take place at this time. LUMC will continue to offer opportunities for worship and spiritual growth online until it is safe for use to gather together again.
LUMC Sunday Worship Online
Come! Let us worship together. Invite your family and friends to join LUMC for a Sunday Worship Premiere at 10:25 AM via our Facebook Page @lumcfamily. Watch and comment at the same time for a shared worship experience and a word from our pastor, Joe Johnson.
Twenty Minutes in the Word (TMW)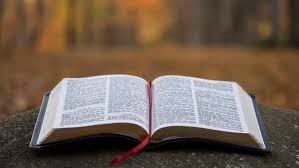 You are invited to join Pastor Jennifer for an interactive Bible study on Tuesday mornings, from 10:00-11:00 a.m.! We are using Zoom which gives you multiple ways to connect – via computer, iPad/tablet, smartphone, or by calling in. Through the rest of June and July, our theme will be "An Introduction to some of the Women in The Bible." We are asked to read the Bible story before each class.
June 30 – Overview of the Marys in the New Testament
July 7 – Deborah (Judges 4:1-24)
July 14 – Hannah (1 Samuel 1:1-28)
July 21 – The Queen of Sheba (1 Kings 10:1-1
July 28 – Lydia and Tabitha/Dorcas (Acts 16:11-15 and Acts 9:36-42)
There is always room for more! We continue to have a great time together as we spend time in God's Word and enjoy fellowship with each other! Each Tuesday is a different story, and we invite you to join us anytime you can!
There are three ways you can connect with us for TMW:
1. Download the Zoom app, and login with Meeting ID: 941 740 4836
2. Go online and login at https://zoom.us/j/9417404836
3. Call 1-646-876-9923. Enter Meeting ID: 9417404836#
If you have any questions, please call, text, or email Pastor Jennifer! (317) 590-8344, jenniferpollard316@gmail.com
Who We Are
Lawrence United Methodist Church (LUMC) is a diverse community of faith committed to shining the light of God's love. Together, we enjoy genuine fellowship and passionate worship; encourage one another in faith and serve the needs of people in our community and world.
What We Do
Lawrence United Methodist Church exists to make disciples of Jesus Christ for the transformation of the world by:
Leading people to a personal relationship with Jesus Christ
Inviting people to Christian fellowship
Guiding people to become more like Jesus Christ
Helping people discover and share their God-given gifts and
Taking the light of God to people in our community and the world.